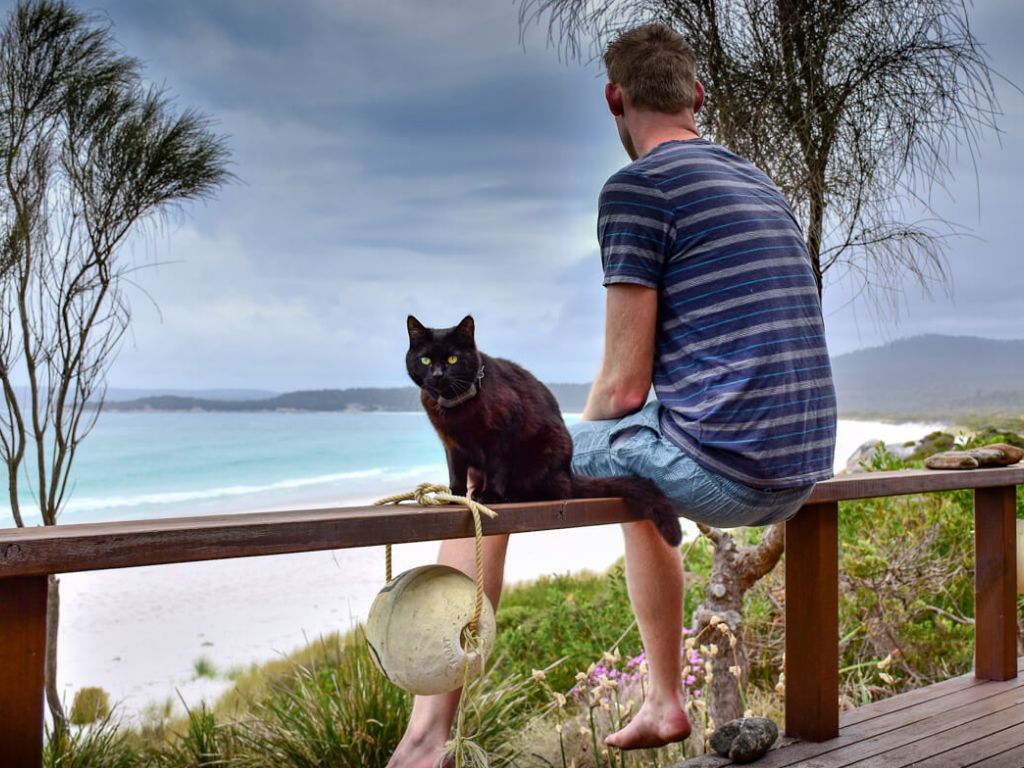 What began as the most meticulously planned mid-life crisis in history has become an internet sensation, capturing the hearts of almost 100k followers worldwide.
When Richard East decided to trade his mortgage-ridden life in suburbia for a life on wheels traveling around Australia, he knew he couldn't do it alone. And so he took to the roads with his trusty companion – a rescue cat named Willow.
And now, the stories behind images that have broken the internet via their Instagram account have been told in a heartwarming book. This time, it's about more than cute cat pictures and share-worthy funnies. What Richard and Willow share in this book is a kick-in-the-guts parcel of important life lessons on gratitude, presence and purpose.
So join Richard and Willow in their fully 'kittied' out van, and hit the road on a journey of self-discovery with Australia's favourite twosome. Throughout its 144 pages, this book will have you tearing up and snort laughing all in the same breath, all while forcing you to reflect on what's truly important in your life – and how to live better.
A lost man. A rescued cat. A road trip like no other. Order now.
If you're interested in any of our Power Pets, reach out to us by clicking here.