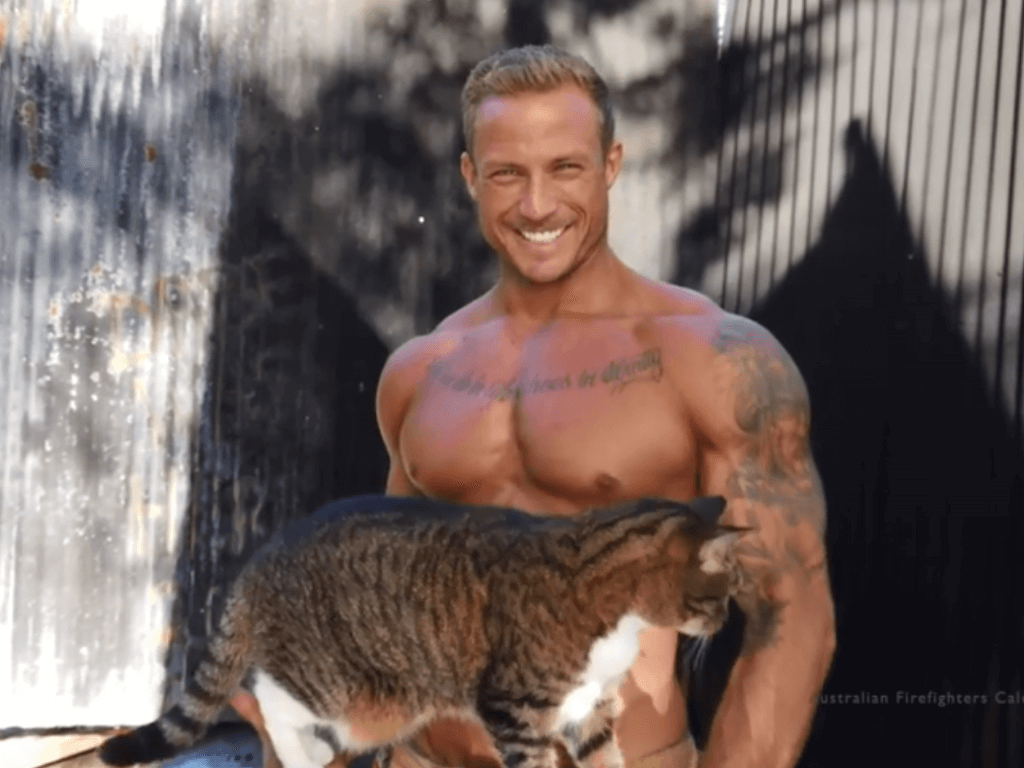 Things are heating up here at Power Pets and it's not just the weather. As avid supporters of rescues everywhere, Catmantoo is using their mega-fame to support the Australian Firefighters Calendar and fans are going wild.
Unless you haven't been on the internet in the past few years, you would already know about the Australian Firefighter's Calendar. The calendar features cute cats, and equally cute firemen! It's not just fun and games though, the publication has raised over 3 million dollars for various charities since its establishment and this year might be their best work yet!
You may think that Firefighters just save cats from trees but they also try and save them from the streets! This is where Catmantoo comes in, they're big advocates of the #adoptdontshop movement and have been featured on two of the months in the 2020 calendar!
Scoring a spot on the calendar is almost as rare as breaking a Guinness World Record…oh wait, they've done that too! With the Firemen appearing on The Steve Harvey Show, People USA and The Today Show, featuring in the calendar is kind of a big deal!
Not only did Bindi and Boomer lend their faces to the calendar, Catmantoo made a video showcasing the feature for their 1.5 million fans. Talk about bringing the heat!
With millions of cats in Australia left without forever homes, the Calendar is bringing awareness and support to the rescues of the country. A cause very close to the hearts of Catmantoo and Power Pets.
If there's anything this has taught us, it's that there is nothing like a pretty face and a good cause to put a smile on people faces. Oh, and the Firefighters too!
If you'd like to put Catmantoo's paws to good use, make sure you contact us.